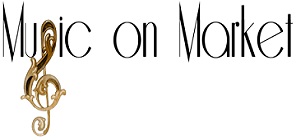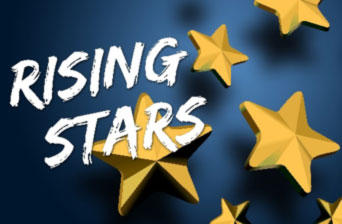 A Vocal & Instrument Competition
DIGITAL AUDITION ROUND: Videos & Registration – Due No Later Than Sunday, March 4, 2018.  See details under THE COMPETITION.
LIVE AUDITION ROUND (if required): TBA
MUSIC ON MARKET RISING STARS EVENT:  Wednesday, April 18, 2018, 7 pm
WHO MAY ENTER
All contestants must live in Wayne County, OH and attend a Wayne County High School.
Contestants under the age of 17 must have a legal guardian's permission to participate.
There is no entry fee.
THE COMPETITION
Music on Market (MoM), a free, patron-supported, monthly, community music series, is the sponsor of this competition.
The competition will take place in two rounds: digital auditions and live auditions (as required).
Contestants must be available to perform at the Rising Stars event on April 18, 2018 @ 7 pm at Wooster United Methodist Church, 243 N. Market St., Wooster.
For the Digital Audition Round, all contestants must submit the completed registration form by Sunday, March 4, 2018. Please provide the judges with two examples of your talent, and limit the total time to 3 minutes. If providing two separate videos, please label them A and B. If providing the judges with partial portion of a longer video (i.e YouTube posted video) please describe what portion the judges are to watch within the time stamp (for example "please view Video A from 1:15-2:30").
Videos may be made using a tablet, smart phone, camcorder, or other digital device. They do not have to be professional quality. Just be sure the sound is good so your vocals can be heard.
Digital Audition Round videos from solo vocalists must have the accompaniment that they will be perform with, whether it be accompaniment by a guitar or piano, etc. No solo a Capella singing (without music) is allowed.
Video auditions can be submitted by emailing a link to your video on YouTube or Vimeo to nanny_toot@hotmail.com, or transmitting the video file via a free large file transfer service like Dropbox. Note that videos that are larger than 10 MB in size usually won't transfer successfully in regular email. Password-protected videos will not be considered. We recommend ensuring your videos are unlisted YouTube or Vimeo videos with comments turned off. Applicants are responsible for the playability of the video and accuracy of the URL address.
Judges will score and Digital Audition Round contestants will be notified as to whether or not they need to attend a live audition.
Live Round Contestants must complete and sign a form emailed to them to confirm their continued participation and provide additional information about their performance at the Rising Stars event.
Live Round Contestants:  Please indicate on your confirmation form the type of accompaniment you will use.
Contestants requested for a Live Audition should prepare ONE SONG, maximum length 3 minutes.
Live Round contestants will perform alphabetically.
It is recommended that Live Audition Contestants present different songs than were viewed during the Digital Audition. This shows your versatility and ability for performance. Winners, however, may sing the same songs as were presented in the auditions.
Winners of the competition should email a headshot photograph to nanny_toot@hotmail.com.
MUSIC SELECTION
Songs must be suitable for family entertainment. No heavy metal, or sub-categories will be accepted.
The judges reserve the right to disqualify any performer whose performance, attire, or song does not meet family entertainment standards. Contestants who use vulgar or explicit lyrics during their performance will be disqualified from the competition.
Finalists and winners who do not show up to perform at their confirmed scheduled performance time will be disqualified.
JUDGING
Each contestant shall be judged by the following criteria on a scale of 1-10, with a total of 50 points being possible.
Decision of the judges is final.
Demonstration of Technical Ability
Stage Presence
Interpretation of Material
Readiness for Live Performance
Judges' Individual Overall Impression
Judges' scores will be tallied and provide the guide for who wins. In the event of a tie, the judges will deliberate and select the winner(s).
Contestants and their families should not discuss the contest with any contest judge before or during the competition.
Feedback for your performance is available upon request.
PERFORMANCE
A karaoke machine and screen may not be used.
During the performance, only the contestant(s) and accompanist(s) can be onstage.
A sound system and microphone(s) will be supplied.
Live accompaniment is preferred but not mandatory.
It is highly advisable that you rehearse in front of a mirror so you can see what you look like while you are performing. Smile and express yourself. The way you present yourself on the stage is considered as part of your performance score.
When you sing, be sure to pronounce the words of the songs clearly so they can be understood. You might want to record your song and play it back to see how you sound and if you are clearly communicating the lyrics and staying on key.
After the emcee introduces you, you will address the audience and introduce the pieces you will perform. Try not to be scared to talk. Rehearse this part of your performance when you practice.
Winners must not leave the stage during their performance.
Each winner will have up 15 minutes to perform (this time includes song introduction, etc).
The order of performance will be determined by each winner's drawing of a number.
PRIZES
Winners will be presented with a check in the amount of $500 each at the Rising Stars event, April 18. Winning group will receive one check for the group, not for each individual in the group.
Funding for this event has been provided by the Ceylon E. Hudson Charitable Fund of the Wayne County Community Foundation.
INVITE YOUR FAMILY & FRIENDS
Be sure to invite your family, friends, and others to come hear you perform!  A great audience of familiar faces motivates singers and can be great cheerleaders for their performance.
Reserved seating will be made available for up to 5 people for each winner.
Rising Stars is part of the 6th season of Music on Market. Music on Market is a free monthly concert series dedicated to providing a professional music experience to everyone. We highly encourage students to attend our concerts and take advantage of the opportunity to see our performers close-up and have one-to-one conversations with them. For series information, go to www.facebook.com/MusiconMarketWooster.
OTHER IMPORTANT INFORMATION
Music on Market (MoM) reserves the right to cancel or modify the event as necessary and without notice. Contestants will be notified of any changes or cancellations via email.
All contestants must sign to release Music on Market, their officers, members, volunteers, and sponsors from any liability resulting from their performance and attendance at this event. This is on the registration form you submit.
All contestants must consent to allow the MoM unrestricted authorization to use their name, photo, voice recording, video recording, entry materials, or likeness in promotional materials without compensation.
By submission of an application and entering into this contest, each contestant represents and warrants his or her compliance with these rules and regulations.
MoM reserves the right to disqualify any contestant from the competition or auditioning process in its sole discretion, should the contestant at any stage supply untruthful, inaccurate, or misleading personal details and/or information pursuant to these rules.
QUESTIONS?
Call Nancy Franck @ 330-262-5641 or email nanny_toot@hotmail.com