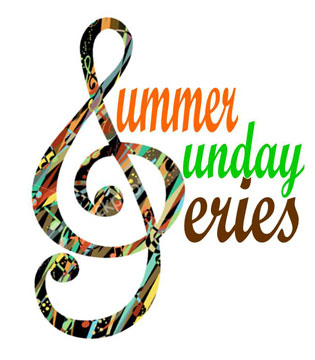 The Summer Sunday Series is the summer music program during the 11:00 traditional service. This is a wonderful way to give the Chancel Choir a much-needed opportunity to visit friends and family, and recoup – and…. to give our congregation a chance to experience the gifts and talents of others.
June 25, 2017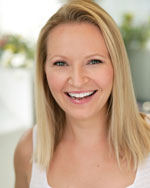 Soprano TANYA ROBERTS is thrilled to return for her fourth season at OLO as the title role in Countess Maritza, May (Primrose), Dollbabia (Lady of the Slipper), and Purity (Anything Goes). Tanya has performed over 55 roles throughout North America, Europe and the Middle East. Season highlights include Fünfte Magd (Elektra) with Edmonton Opera, Lady Maude (Eileen) with the Victor Herbert Renaissance Project, Vaughan Williams's Dona Nobis Pacem with the Mineola Choral Society, and singing with Norah Jones on The Late Show with Stephen Colbert. Tanya is a native of Toronto and graduate of McGill University.    www.tanya-roberts.com.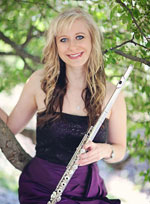 LAURA KELLOGG is a private flute instructor and freelance performer in Southeast Michigan. She recently completed her DMA from the University of Oklahoma. She has a BM in performance from Michigan State University and a MM in performance from Wright State University. This is Laura's fourth season with the Ohio Light Opera. Preceding her seasons with the OLO, Laura attended the Chautauqua Music Festival in NY for two summers. She has also performed with the Cimarron Opera, the Fort Smith Symphony, and the Lansing Symphony Orchestra.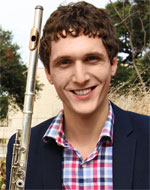 NICHOLAS GOODWIN, flute, is thrilled to join the OLO orchestra for his first season with the company. A seasoned pit musician, Nick has performed with the North American Tour of The Phantom of the Opera, the National Tour of The Sound of Music, and was a member of College Light Opera Company for three seasons. In prior summers, Nick has been an orchestra fellow at Brevard Music Center and Round Top Festival Institute. He is also currently a semifinalist for the New World Symphony. As a soloist, he was a prizewinner in the 2017 Texas Flute Society Myrna Brown Competition. He won the award for Best Performance of the Newly Commissioned Piece in the same competition. He has also been a finalist in the University of Texas Symphony Orchestra Concerto Competition and a semifinalist in the National Flute Association Young Artist Competition. Nick currently resides in Austin, TX, where he maintains a large private teaching studio and a busy freelance schedule. His principal teachers include Marianne Gedigian, Janet Arms, and Judith Braude. A native of Middleton, MA, Nick holds degrees from The University of Texas at Austin (MM) and The Hartt School, University of Hartford (BM).