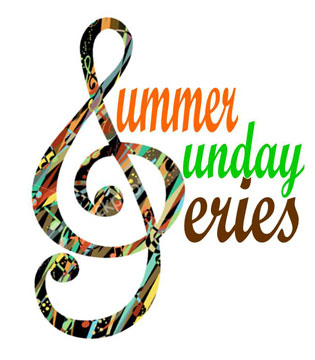 The Summer Sunday Series is the summer music program during the 11:00 traditional service. This is a wonderful way to give the Chancel Choir a much-needed opportunity to visit friends and family, and recoup – and…. to give our congregation a chance to experience the gifts and talents of others.
August 20, 2017
The Junior Heartland Strings of Central Christian School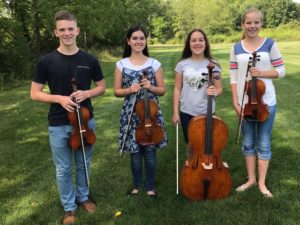 Henry Perkins, violin, is entering the 9th grade at Central Christian High School in Kidron. Henry has enjoyed performing in fiddle contests in Wayne and Knox counties and performing with his school orchestra and choir. Henry also likes playing golf and soccer and spending time with friends and family. Henry is a member of First Presbyterian Church, Wooster. He is a student of Lara Dudack.
Sadie Miedel, violin, is going into the 8th grade at Central Christian School this fall. She has been playing the violin since she was 5 years old. When not playing violin she enjoys playing soccer, baking, singing and participating in drama. Last year she appeared as Goldilocks in The Princess Without A Name on the Central Christian stage. Sadie regularly attends Oak Grove Mennonite Church.
Kaylee Bontrager, viola, will be a junior this year. Kaylee's primary instrument is violin and she began playing it before she was even two years old. She has played in Tri-County Youth Orchestra, Akron Youth Philharmonic, Canton Youth Symphony, and Akron Youth Symphony. This year she will be playing with the Cleveland Orchestra Youth Orchestra. Kaylee also enjoys singing, reading, and spending time with friends. Kaylee attends Christian Life Mennonite Church in Beach City.
Abigail Bontrager, cello, will be a freshman at Central Christian High School this year. She began her musical studies on violin and then switched to cello when she was four. She is currently a member of the Akron Youth Symphony. In addition to playing cello, Abigail enjoys being on stage in theatrical productions, singing, writing books, archery, and reading. Abigail attends Christian Life Mennonite Church in Beach City.