Rev. Charles E. Tobias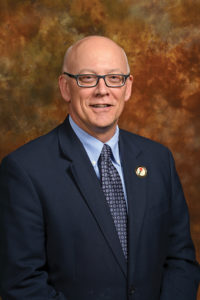 Senior Pastor
ctobias@woosterumc.org
Charlie Tobias, our Senior Pastor, and his wife, Diane, live in Wooster where Diane works as a Children's Librarian at the Wayne County Public Library. They have two adult children: Sarah, who lives in Garrettsville with her husband Joe Gaither; and Andrew and his wife Chelsea who live in Cleveland Heights. Prior to coming to Wooster, Charlie has served United Methodist churches in Parma, Mansfield, Canal Fulton, Canton, Richfield, Strasburg, and Belmont in over thirty years of active ministry.
Nancy Franck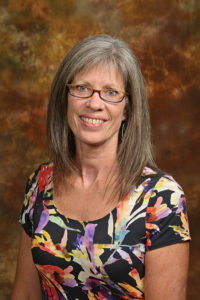 Director of Music
nfranck@woosterumc.org
Nancy moved to Wooster from Ontario, Canada in 2003, and joined Wooster United Methodist Church in 2005.  She has been occupied by music since she was four years old and has had active participation with musical theater, community and church choirs and sang with an a cappella trio.
To contact Nancy by email: 
nanny_toot@hotmail.com
Sarah Gregory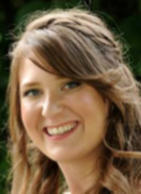 Director of Disicpleship/11:07 Worship Leader

Sarah grew up in Orrville Ohio. She attended DePauw University in Greencastle, Indiana where she received a degree in Vocal Music. There she met her husband Kaleb. After graduating from DePauw, she headed to Evanston, Illinois where she earned a Master of Arts in Christian Education in May of 2015 at Garrett-Evangelical Theological Seminary. She loves being back in Wayne County with all of its charm, small town hospitality, and rolling hills.
Ron Krajcik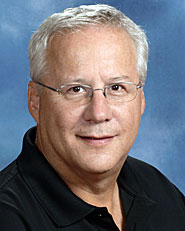 Praise Team Leader
rlkti@sssnet.com
Ron Krajcik (like 'magic' but with a "KR" on the front) is the "big guy playing guitar" at our 8:45 contemporary worship service.
Ron is a self taught 'ear' musician. He learned to play guitar with friends as a young teen and has never put it down. He enjoys music of all kinds; his favorite genre is blues. He loves to worship here and counts his participation in worship as one of his greatest treasures.
Stephen Leslie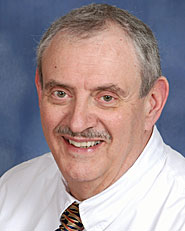 Organist
shleslie@sssnet.com
Stephen Leslie comes from Atlanta GA. He is the eldest son of a Disciples of Christ Minister. His musical talent comes from his mom who was an aspiring opera singer. Marriage and children changed that but the family's love of music lived on.
Becky Pickett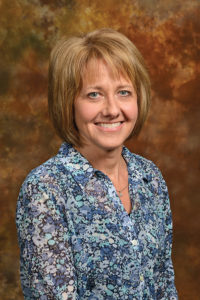 Office Manager
office@woosterumc.org
Originally from North Canton, Becky is a College of Wooster graduate and moved back to Wooster in 2002. She has two daughters and an old scottie dog, Mollie. Becky enjoys travel, reading, and tennis.
Tina Fowler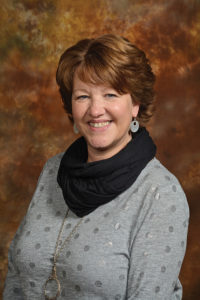 Administration/Publicity
tinajfowler5@gmail.com
Tina Fowler has worked at WUMC in an administrative/publicity capacity since 2013. She and her family moved to Wooster from Cuyahoga Falls in 1999 and love being a part of the Wooster community. They have worshipped at Wooster UMC since 2009 and love the sense of family they have here.
Inez Shirer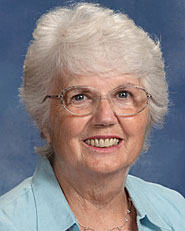 Bell Choir Director
apples741@yahoo.com
Inez is the Bell Choir Director at Wooster UMC. She studied music at Muskingum college and Ohio University. She plays piano and organ. In 1977 she moved to Wooster where she now resides with her husband Larry. They have 5 adult children.
Marge Butler
Marge and husband, Steve, live in the country near Apple Creek with their two dogs and two chickens.  They have five adult children, eight grandchildren, and enjoy their time with all of them.
John Henderson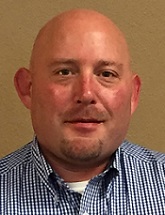 Custodian
John grew up on a farm near Jeromesville, and is a member of Trinity United Methodist Church in Ashland. He graduated from Hillsdale High School and Ashland County/West Holmes Career Center. He also attended Ohio State University in Mansfield. He worked for nearly 20 years in the printing industry, 10 of those as Production Manager, until the shop closed in 2008. Before taking the position of custodian, John has been employed in rental property repair and maintenance for several years, as well as completely renovating two of his own homes. He enjoys fishing, camping, hiking and antiquing. He currently lives in Wooster.
---
MINISTERS:
Everyone who is part of Wooster UMC
LAY LEADERS:
Lisa Browning-Wiseman, Matt Mackey, Bob Reynolds