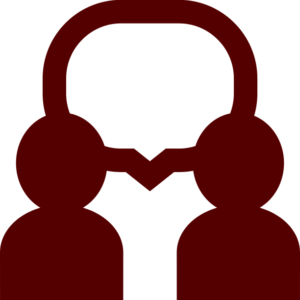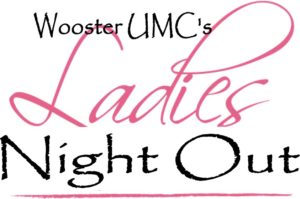 Ladies Night Out- June 5th
You're invited to attend our regular Ladies Night Out. We host 3 throughout the year. Enjoy Dinner, Decor, and Dessert with other women. Connect to new friends and get to know the women in our church.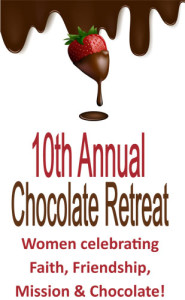 Chocolate Retreat 2017- February 18th
One of favorite Ladies Night Out opportunities, look for the Chocolate Retreat in February. Enjoy chocolate, activities like yoga, crafting, decor tips, massages and paraffin treatments. Top it all off with inspirational testimonies and more chocolate!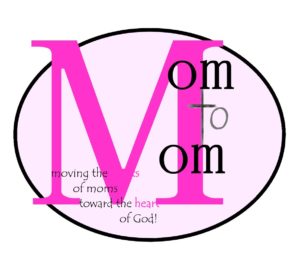 Mom to Mom
Connect to other new moms at our Mom to Mom small group. Seasoned moms and peer moms explore things like potty training, starting school, cooking with kids, and developing faith dialogue at home.  For more info, contact Sarah Gregory at skgregory73@gmail.com. Wanna get registered?  (click here).
---

Monday
Women's Reading Circle
Led by Anita Greene (media@bright.net)
9:30 a.m., 3rd Monday, Room A (no meeting in June or December)
Members will discuss one of the titles listed each month, or they will choose a Category title from years 2017-2012, including children and youth titles.
Tuesday
Women's Study
Led by Jane Slater (slaterj78@gmail.com)
Learn and grow from Beth Moore along with other women on the journey. Groups last about 6-8 weeks; contact Jane for details.
Mom to Mom Small Group
Led by Jane Slater (slaterj78@gmail.com) and Connie Mann
9:15-11:15 on the 1st and 3rd Tuesdays. Child care provided.
Wednesday
G.I.F.T (Growing in Faith Together) Women's group
Led by Jane Braddock (braddockjeb@gmail.com)
6:15 p.m. in Room A (does not meet the first Wednesday of each month)
Mary Martha Circle Women's group
Led by Deb Pettijohn (sdpetti@sssnet.com)
7:00 p.m., 4th Wednesday, member's homes (January-May and September-December)
Thursday
Esther Circle Women's group
Led by Betty Raber (jbraber@sssnet.com)
9:30 a.m., 4th Thursday, Turney Lounge (February-May and September-December)
Deborah Dorcas Circle Women's group
Led by Doris Bucher (adbuch35@sssnet.com)
10:00 a.m., 4th Thursday, Wesley Hall (April-November)
---


United Methodist Women have a history of service for people throughout the world. You're invited to be part of God's work in the world as you walk alongside women with a heart for the least, the last, the lost, and the lonely. Our United Methodist Women host local speakers monthly who are engaged in bringing justice to our area and around the world. Click here to learn more.